To buy chanterelles mushrooms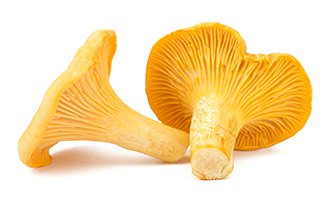 Chanterelles are one of the most popular mushrooms in Ukraine. Their name appeared due to the similarity of the color of the mushroom with the color of the fur of the same animals. This color is inherent in this mushroom due to the presence of a large amount of carotene. This species of forest mushrooms is unique. Their main feature is that they are never wormy. Therefore, mushroom pickers like to collect chanterelles in the mushroom season, because they often grow whole families. All mushrooms are qualitative, not wormy and they are well visible from far because of their color so you do not have to peer a how you should do this when looking for other types of mushrooms. But not all people have the opportunity to collect these delicious and healthy mushrooms independently in the forest. It is especially difficult to do this for the residents of large megacities or settlements where there are no forests with good mushroom places. The best option for such mushroom fans is to buy chanterelles mushrooms.
Unlike other varieties of forest mushrooms, chanterelles do not accumulate radioactive substances. This forest product contributes to the removal of radionuclides from the human body.
Many people want to buy mushrooms chanterelles because of their unique healing properties. These mushrooms help with inflammatory diseases, they have immunostimulating and antitumoral effects on the human body.
If you do not have the opportunity to go to the forest personally and collect your favorite mushrooms, then you can buy chanterelle mushrooms from the company "Discount". You can order any quantity of these tasty and very useful mushrooms at quite reasonable prices.
You can buy chanterelles mushrooms cheap from our company.