Frozen raspberry, price

Are you planning to buy frozen raspberries at an affordable price? We are ready to offer a large range of frozen products, berries are always in special demand in our company. You can buy raspberries for cooking or food production, this berry is indispensable for desserts and all sorts of drinks. We do not have a deficit in good berries and we are ready to send them promptly.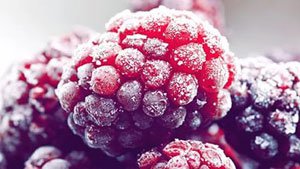 Frozen raspberry which price is available can be used in the restaurants and for retail sale in retail chains. We are ready to provide berries in any quantity and in practical packaging. When freezing the products, we control all the parameters of the technology and we guarantee the quality of all berries. The price of frozen raspberries is acceptable and such berries retain unique taste and many useful properties even after freezing. There are a lot of good recipes to use frozen berries in cooking. Order raspberries from us and you will definitely not regret about it. We are ready to supply frozen raspberry at an adequate price in any season and on a regular basis. Our company is open for a permanent and in fact mutually beneficial partnership with manufacturing enterprises. We value the trust of the customers and we offer a quality frozen product.
Do you need frozen raspberry? The price of such a berry is democratic, you can order it at any time.
Ask questions about the availability and the price of frozen raspberries to our employees on the phone. Choose in favor of a quality product for the needs of your company, our raspberries will be a profitable and rational solution. Our frozen products get a lot of positive feedbacks, it's quality.